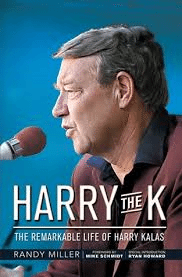 I'll never tire of
Kalas tales.
Everyone wants to know about the players.
I wanted to ask Phillies public address legend Dan Baker about the "team" members he rubbed elbows with in the press box.
Broadcaster Harry Kalas: what was he like to work with? Baker's take…
"Harry Kalas was a wonderful play-by-play announcer. His anticipation was second to none! Harry was one of the nicest people you'll ever meet. He took time to say hello to everyone. I loved him!"
Stan may have been "The Man" in St. Louis. Dan, you're the guy in Philly!