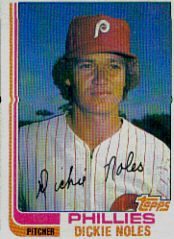 Part of Dan Baker's
Fan Club!

Do players notice?
I asked Dan Baker if he's gotten feedback from the field in his 40-plus years of PA work.
He replied:
"I don't remember which Phillie complimented me first, but when Jayson Werth returned as a Washington National, he said it wasn't the same without me introducing him.
1980 World Series hero Dickie Noles said I have the best voice in baseball. That was very kind! I'd never say that about myself!"
Well deserved praise for a humble hero. Meanwhile, savor another tale of a grateful Phil appreciating Baker's vocal talents.
Coming Thursday: Remembering Harry Kalas.