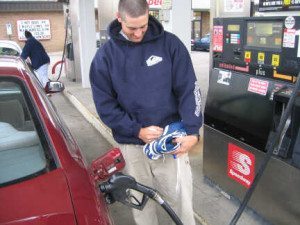 From www.PatNeshek.com — the pitcher has a
section entitled "Proof Shots." He invites collectors to
send in photos of him signing. As you see, Pat
will go to great lengths to please fans.
If you were fighting for your professional future, would you still have time for fans, collectors and signing autographs?
I wanted to get word to Pat Neshek that we appreciate his upbeat attitudes about autographs. After my last blog post, I sent a note to his wife Stephanee.
Here's her reply!
"Thanks Tom! Pat's mom actually found your blog post awhile back and sent it to us:)
He loves the hobby and is happy to give back to the sport and fans who made it possible for him to play the game he loves :)"
As long as baseball still has a few Pat Nesheks, we still have hope.