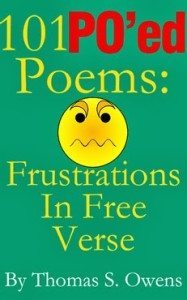 Mickey Mantle. Juan Marichal. Me?
We were all born October 20. I have no baseball card to prove mine, but it's true.
This blog was born in 2010. I haven't bombarded this site with advertising.
I am asking for a small birthday present from all of you, however.
No, not free cake. I'm willing to sing (or write) for my supper.
I wrote my first book of poetry this year:
101 PO'ed Poems: Frustrations in Free Verse
I do have one snarky baseball-related poem in the bunch of 102 ditties. (Hey, a free bonus!)
The Kindle e-book is a mere 99 cents. That's less than a penny a poem!
Please, help support my postage stamp addiction. (I mean, corresponding with the witnesses to baseball history.) Seriously, any success with the poetry collection will keep this blog thriving into 2014. I'm planning on making the next 900 posts even more fun.
I'd welcome any kind reviews on Amazon.com, as well as mentioning the title to other possible readers.
My poems are as glib, sarcastic and irreverent as possible. In the process, I poke the most fun at myself.
As an ALCS watcher, I loved watching Tim McCarver fear for his life on his 72nd birthday (the blazing cake was in a cardboard box, with no fire extinguisher near). My blaze will be a bit smaller on Sunday.
I want to thank you for reading. Every post feels like a celebration.