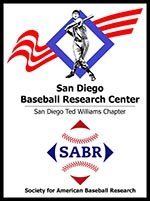 A standing O for Rich Mueller, editor of SportsCollectorsDaily.com.
With Sports Collectors Daily, he's giving proof that "baseball by the letters" can build a one-of-a-kind collection.
Hand-written questionnaires from baseball legends. What could be better?
Consider what the profits from the All-Star game auction will get used for.
Hunt Auctions promises that 100 percent of the net proceeds will go towards the digitization of the questionnaires. The San Diego Baseball Research Center housed at the San Diego Public Library will host the collection of nearly 125,000 questionnaires assembled by historian Bill Weiss in seven decades. Imagine being able to view all of these online, for free. Sigh…
Meanwhile, each of us can only dream of full mailboxes with even a fraction of Weiss's successes. Keep sending those baseball letters, and swing for the fences!