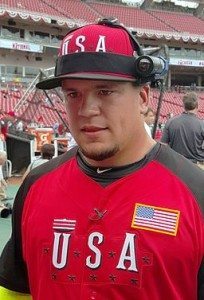 Swept?
Ouch!
To ease the pain for Cubs fans, comfort yourselves with this article by Des Moines Register sportswriter Tommy Birch. He remembers those young Cubs when they played AAA ball in Iowa.
Most importantly, he has a couple of stories worth savoring. He judges the character of two current Cubs by the way they signed autographs in Des Moines.
Well done, Mister Birch.