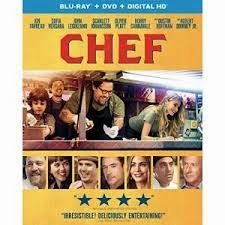 The day after the holiday, I'm still thankful.
Are you?
I'm a fan of the movie Chef.
No, it's not about baseball. It's about passion.
Check out
the scene
in which Jon Favreau tells his son why he does what he does.
Be that guy. For your kids. Your spouse. Anyone who'll listen. It's not enough to tell someone you like sending letters to current and former players.
Be grateful. Then, add the WHY. Those people support your hobby in so many ways.
Keep them on your team.