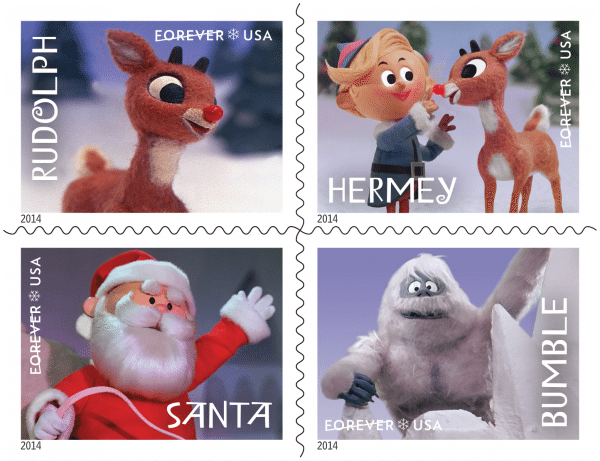 Guess what TV show turns 50 years old this year?
Through the New Year, I'll be using these on my baseball letters.
If the stamp makes someone feel younger and more
generous, go for it!
First of all, do NOT get on Santa's "naughty" list.
I'm not advocating that you fib. No telling huge lies about how your last wish is to get a reply from Joe Ballplayer.
I am saying to make merry when you write. Acknowledge the holidays.
Use the holiday stamps. The USPS has a variety of 2014 designs.
Seek out some Christmas stickers. If you can get some greeting card-sized envelopes, go for it. Colored, even red or green, might get you to the top of a fan mail pile.
Surprises happen every Christmas season.
Tony Oliva
turned down money in the past to send holiday greetings with an autograph.
Save your generic postage stamps for January. Now is not the time to be dignified. Be joyous. In turn, the current or former player may be looking at your envelope as a potential Christmas present they can give you via a reply.