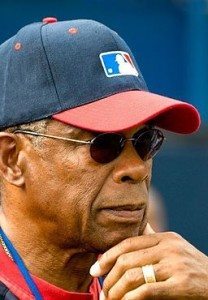 I remember seeing Rod Carew alone in the Kansas City hotel lobby.
I had just started a sheet of Hall of Fame autographs, with a nifty HOF sticker in the middle.
The still-active Twin remained expressionless when I asked him for an autograph.
He looked at the sheet. I could see him eyeing the first signatures: Carl Hubbell, Stan Musial, Duke Snider. 
Carew shook his head. "I'm not in the Hall of Fame," he said.
Summoning all my junior high student courage possible, I replied: "Not yet. You will be."
He stared me in the eye, then smiled. He signed.
Ever since, in every letter, I've shared why I'm choosing that person. What makes them unique?
Believe in them. Maybe, they'll return the favor.