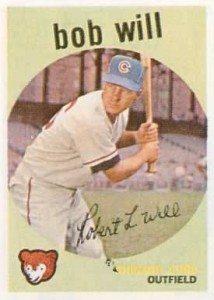 The late Bob Will wanted a donation to
a children's hospital for an autograph TTM.
However, he'd turn his reply into a Christmas
present, adding a photo, multi-page letter
or other surprises!
Please, stick with me. I need to do some thinking out loud.
I understand there are complete set autograph collectors. I understand some are team collectors. No matter what, the goal is to get one of everyone.
Whether that person wants to sign autographs or not.
I don't view autographs as products. I know about eBay. I know about dealers and shows. And I know about fan mail handlers who convince once-free signers into charging, only to split the profits.
Sorry, I'm still idealistic. When I was in elementary school, I believed that the players who liked my letter replied, because of who I was and what I shared.
They, in return, shared their signature.
I still see autographs as gifts. We give a gift because of that connection, no matter how temporary or fleeting.
That's why I don't buy autographs or pay to coax the unwilling to sign.
I will share news of those sign-for-pay guys, especially those who are trying to benefit charity.
Meanwhile, I can't shake the beliefs of the kid I was. I'll keep sharing my stories in letters, hoping former players will do the same. Not because of the check enclosed or the autograph show ticket I bought.