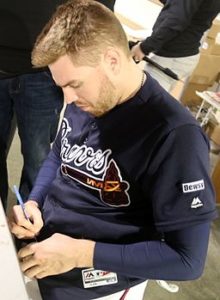 "He didn't have much of a career. What can I write to him about?"
These types of questions come yearly from through the mail collectors, or from fledgling journalists and historians wanting to write some kind of a profile of a little-known "cup of coffee" player.
Always, I give the same two-word answer: SPRING TRAINING!
In Florida or Arizona, in every pre-season, countless players yearn for a shot at the majors. Some mount big debuts, only to find a career saddled in the minors. Nevertheless, others cultivate friendships with well-known stars.
Most of all, spring training is the first time a player's dream seems real.
What does the player remember from his first spring training? WHO does he remember?
Those stories never show up in stats. However, those stories can give baseball history a whole new meaning.