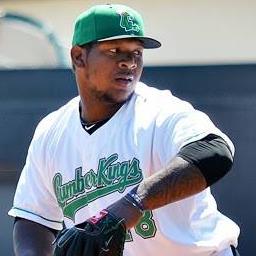 The Seattle Mariners lost a pitching prospect in 20-year-old Victor Sanchez. Autograph collectors lost the opportunity to get one of tomorrow's major leaguers to sign today.
Meanwhile, my friend lost a friend.
Lynn "Chipper" Cripps, clubhouse manager of the class A Clinton Lumber Kings in 2013, had this memory on his Facebook page.
"It is with great sadness and a very heavy heart that l have learned that my friend and former Mariner player Victor David Sanchez Rodriguez has passed away due to his injuries he suffered in the boating accident. He was a Godly young man who treated everyone with respect and kindness. I will miss him very much as he was one of my boys.. RIP Big Vic."
Lynn saw the heart of a competitor in 2013, noting that he was a witness to the hurler's no-hitter.
As you look at the signatures of baseball's bygone names, remember you have more than a rare signature. You have the chance to remember how someone lived, not how they died.