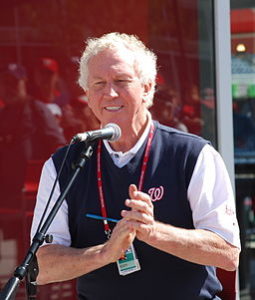 A collector, part of Cooperstown? 
That's one fascinating possibility lurking within the correspondence collection kept by the National Baseball Hall of Fame research library. The 25-page list produces many surprises, none of which may be on public display.
Everyone knows that Hall of Famer Don Sutton has been a reluctant by-mail signer for years. Well, the HOF owns a hand-written letter from the pitcher, offering advice to a young player in 1966. An article from the period documents the exchange.
Players like Jackie Robinson saved letters of support from fans. Browsing the list, I found one fan wrote Robinson six times from 1952-55.
Sure, the archive includes lots of business letters: owners, commissioners, journalists. 
However, none of those official missives would match a single hand-written bit of correspondence between players and fans.
That's the joy of Baseball By The Letters.