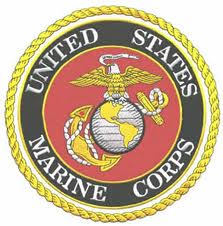 Want to help a deployed autograph collector? Here's an update from U.S. Marine Tony Moore:
"My address over here is:

Tony Moore
USCENTCOM / CCJ4
USFOR-A DET
APO AE 09365

I actually have met one other person who works in a different section over here who is interested in sports autographs. He wrote to the Washington Redskins and they sent him a package with a letter and a wide receiver practice ball, which is pretty cool. He collects McFarlane figures and has some that have been autographed. I have given him a couple websites like sportscollectors.net to look at and see if it might be something that he wants to start doing. I will be sure to spread the cards around.

Obviously there are not a lot of things necessary to be able to conduct TTM graphing. Any kind of cards and/or different sports would be fine. Baby powder will actually serve two purposes over here. One for the prepping of cards and the other for personal use. It gets up to about 100 in the summer and then can get quite cold in the winter where I am at. Envelopes that are the peel and stick kind would be great. Most of the envelopes that we have are the lickable kind and as every TTM grapher knows, they leave a bad taste after a while. Stamps are not a real big deal over here. The great thing is that it does not require a stamp on a letter sized envelope to mail it back to the states. We can mail them out for free. You just have to provide the one stamp on the SASE that you enclose with the card. So that helps a lot by allowing us to send double the requests for a bout the same amount of money.

Well thanks for the story. I will continue to look for anyone else who may be an autograph collector or card collector in general."
Thank you, Tony. Thank you for serving our country. And, thank you for reminding us what a great hobby this is!