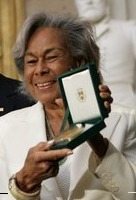 Except, it's not for sale. Never will be, either.
The Jackie Robinson Papers were donated to the Library of Congress by Rachel Robinson in 2001. 
More than 7,000 items make up this collection. Most importantly, correspondence makes up a healthy part of the collection. Fan mail from around the world. 
Jackie's own editing on the manuscripts for his two biographies.
Who knows? Some player's wife might be collecting the letters you send, too!