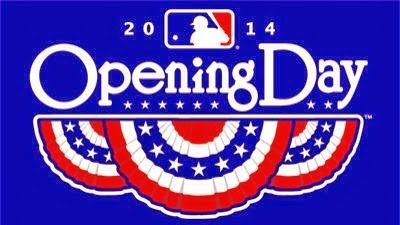 Happy Opening Day, everyone!
I'm trying to look more at corresponding with current players this season.
Who will be tops on your list?
For me, I've never dwelled on superstar players.
In selecting guys more likely to respond, I ask myself:
1. Is this his first year with this team?
2. Where was he last year? (Out of baseball or buried in the minors are two good answers. Chances are, at least for the first month of this season, that the player will be a happy-signing lump of gratitude, much like George Bailey in the final scene of It's A Wonderful Life.)
Now, put on your Grim Reaper cloak. Ask:
1. What are the chances he sticks on the roster all year?
2. Might this be his last pro season? (Think Miguel Tejada or Dontrelle Willis).
If the future is cloudy, don't wait.
I'd think everyone loves their job in the majors right now. No one has been trapped in last place for weeks. Anything's possible, for their season and your mailbox.