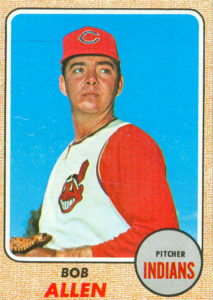 Time for an update…
Pitcher Bob Allen, back in 2013, was shocking through-the-mail collectors by demanding $100 per autograph.
What about today?
One hobbyist on the always-cool www.sportscollectors.net reported that Allen wants $500 per autograph.
If anyone gets a response from Allen that includes WHY anyone should pay $500 for his autograph, I'd love to know.