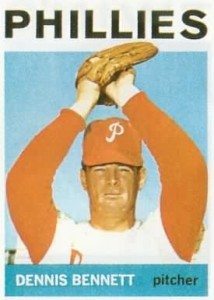 Long before Clint Eastwood made
action movies, Bennett used the
glare against batters!
Back in August, I wrote a two-part feature on pitcher Dennis Bennett.
He passed away last week at age 72.
I hope he was at peace over his injury-shortened career. In his letter, I wasn't sure. I know that time hadn't dulled his historic recollections.
Coming Friday: A surprising update about pitcher Pat Neshek.