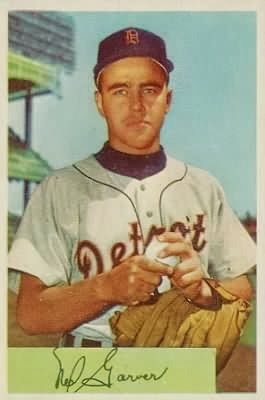 Thanks to Daniel Solzman for an important update:
"In my request that was finally returned signed in today's mail, the following note was enclosed with my check returned:
Dec. 28, 2013
'Mr. Garagiola is very sorry to be returning your request. Due to his recent stay in the hospital he will be discontinuing his autographing program for St. Peter Indian Mission Schools. Thank you for your interest.'"
This seems to be a polite way of saying that Joe may not be well enough, after all, to keep signing autographs. I wouldn't be surprised if his family goes the "Return to Sender" route for future mail.
Ned Garver, meanwhile, is still doing his best to satisfy TTM requests. His son says that Ned will add a "To ____" personalization for any purchased books on request. However, the 88-year-old Ned isn't up to detailed inscriptions.
And this is not the place to ask. Why? Ned's included it all in the masterful retelling of 1951 and the rest of his surprising career.