Players get box scores. Why not fans, too?
Scorecards. Scorebook magazines. How do you keep track of all the memories of the games you've attended?
Peter Robert Casey has a winning game plan in Hardball Passport. He's developed web applications for baseball and basketball fans to track their game-going adventures.
Peter has one cool past as a sports fan.

Peter held community management and strategy roles with Team Epiphany [on the Nike Basketball account], Five-Star Basketball, and the New York Knicks, and spent five years on the brick-and-mortar side of community building at Columbia University's Teachers College.
In 2009, he became the first media-credentialed microblogger in college basketball history when I received a press pass to cover St. John's University men's basketball team exclusively via my personal Twitter account.
I asked him for more details on the inspiration that's driven him to create such insightful, fun apps. He replied: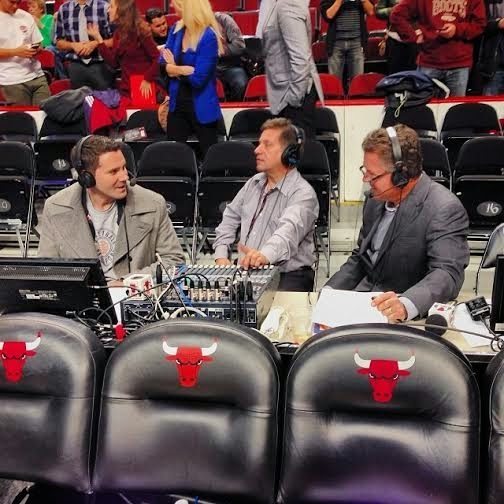 30 baseball games in 30 days next?!?
I need to go back into the archives and find one of me at the ballpark.
Q: What memories do you savor most over the first-ever baseball game you attended?
While I can't definitively say this was the first game I've ever attended, one of the earliest games I remember going to was a Yankees-Royals tilt in '88 or '89 at the old Yankees Stadium with my travel baseball team.
We sat in the cheap bleacher seats while Bo Jackson (K.C.) and Rickey Henderson (N.Y.) were playing left field, and we were yelling for their attention. It was a personal highlight when they turned around and acknowledged us.
The Yankees lost, but it was amazing to get to see one of my childhood heroes, Don Mattingly, play in person for the first time. And you can't forget hearing Bob Sheppard's iconic voice announcing his name when he came up to bat. I'll never forget that.
Q: In your baseball fan career, what experience do you have with in-person or through-the-mail autographs?
A: One of my fondest memories as a kid was getting Lenny Dykstra's autograph during a scheduled signing session at the local video rental store. Remember those?
I also met Rich "Goose" Gossage and James "Catfish" Hunter at the same baseball card show and got their signatures. Talk about a great pair of baseball nicknames. Unfortunately, I was never successful with yielding through-the-mail autographs, though I definitely purchased a player address book when I was eight or nine in the Kings Plaza Mall (Brooklyn, N.Y.).
Q: As you've perfected Hardball Passport, what kind of input or feedback have you gotten from current or former baseball players/staff?
A: Hardball Passport Travelers love to log their old games and get their personal stats: Total number of games attended, ballparks seen, best performances witnessed and teams' records for games they were at. Also, the box scores are instrumental in enabling fans to relive their own memories of going to the ballpark with their friends or family. That kind of feedback makes me smile.
The iterative requests have also been consistent: Fans want to log Spring Training games, the World Baseball Classic and have even more personal stats: Total ERA when they're at the ballpark, who's hit the most home runs or had the most strikeouts. The feedback has been terrific and very helpful.
Q: How can this blog's readers learn more and stay informed about Hardball Passport?
A: Readers can learn more about Hardball Passport's benefits and features here:
http://hardballpassport.com/aboutus
, and can stay informed about updates by following us on Twitter:
@hbpassport
. But the best way to get addicted to Passport's nostalgia is to create an
account
. It takes less than a minute. I hope they love it."
I do. And I hope that readers take Peter's cue to look deeper at the history they witness every time they head to the ballpark. It's not just "my team lost." There before you are 50 uniformed men living their dreams. Someday, some of them might be delighted to know you witnessed one of the best days of their lives.
That's Baseball By The Letters!