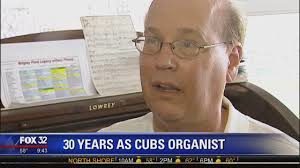 Gary Pressy is a musical all-star for the Cubs.
After all, who could sing and accompany himself for Take Me Out to the Ballgame?
He sent a kind response to my letter back in 2011.
I was thrilled to see Pressy get national attention for performing his 2,400 consecutive game at Wrigley Field. 
To the press, I'd say:
Thank you.
What took you so long?