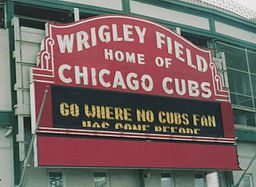 Everything is connected.
Wrigley Field's remodel includes an anti-autograph shield keeping players segregated from signature-seeking fans outside the ballpark.
Re-read the Ron Santo biography A Perfect 10. His sons discussed how he'd sign everywhere, stopping the car along the route home.
The Atlanta Braves spring training address confounds collectors. Mail gets rejected, RTS, without rhyme nor reason.
Teams are redefining us. Not in a good way. Speak up for yourself, and your hobby, every chance you get.