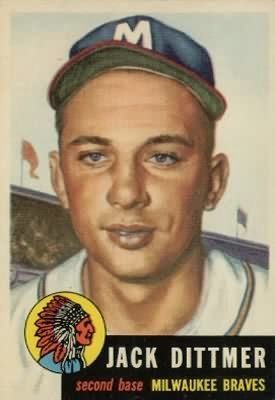 Iowa lost a part of baseball history in the death of 86-year-old Jack Dittmer this week.
I enjoyed the letter
he shared
in 2011. The super signer kept in touch with teammate Hank Aaron years after his retirement.
I liked the last line in the
obituary
to the Cedar Rapids
Gazette
that Dittmer's family provided. I hope you will, too.