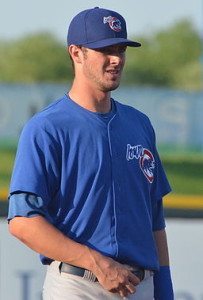 The Iowa Cubs are continuing a hobby tradition: Autographed Ball Giveaway.
I first wrote about the tradition in 2011.
Thankfully, the team includes an ID note with each baseball. Not that a current player would ever have questionable penmanship!
Great collector-friendly idea. Great organization. Ask your favorite minor league team why they don't do the same.