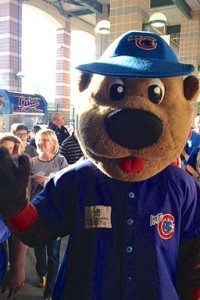 Beat the crowd?
Joe Superstar needs to test his pitching arm. Is he ready to come off the DL? It's time for a short tune-up and test in AAA first.
Why not write the in-demand signer when he's back in the minors? Surely, the fan mail crush can't be the same as the bigs, right?
I posed that question to Randy Wehofer, talented broadcaster and director of media relations, for the Iowa Cubs.  I'm grateful for his response:
"As a front office staff, we deliver all mail addressed to players to our clubhouse when it is received.  In the specific case of rehabbing players, I wouldn't suggest sending things in the mail.  Typically their stay with us is very short.  By the time we announce that a player is going to join us, and someone puts a letter in the mail to Principal Park, there is a good chance that the player will be gone by the time we receive it.  We do forward mail on during the season, but that is done as time allows for our staff, so it would be impossible to predict when the player may receive it.  Any mail that we get for players after the season ends is typically marked "Return to Sender" since we have no idea what players may return the following year or access to their personal addresses.  

 

In my dealings with players, I know that a self-addressed stamped envelope significantly increases – but doesn't guarantee – your chances of getting a response.  I would also never put any item in the mail to be autographed that I wasn't willing to never see again since there are a lot of variables and steps for that item to reach the desired player and ultimately find its way back to you.  It's also hard to guarantee the condition of that item with all the hands and machines it will pass through in the process as well."
The "rehabbing star, c/o minor league team" is not the secret it once was. And, will teams be able to handle the mail glut? As Randy hints, gamble wisely.