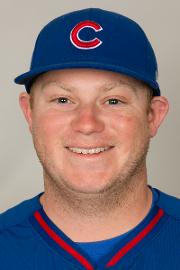 Chicago Cubs pitching prospect Blake Cooper made headlines for an off-the-field reason.
No, he didn't get arrested.
The PCL hurler's temporary home caught the attention of the state's biggest newspaper.
Seasons ago, former Iowa Cub Rod Beck redefined portable lodging when in Des Moines, keeping his RV parked just outside the outfield fences.
Good luck figuring out where Cooper will park in The Windy City. I'm guessing collectors may need to stick with the "c/o team" route in this case.