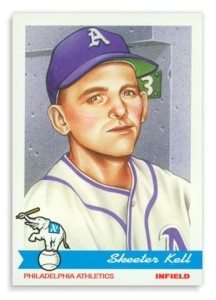 Everett "Skeeter" Kell is gone at age 85. Another alum from the Philadelphia Athletics has departed.
Previously, Skeeter wrote this moving letter about his Hall of Fame brother:
Bobby Winkles shared this memory of the Kell brothers.
Judge not on stats alone. Great storytellers remain. Here for a limited time only.