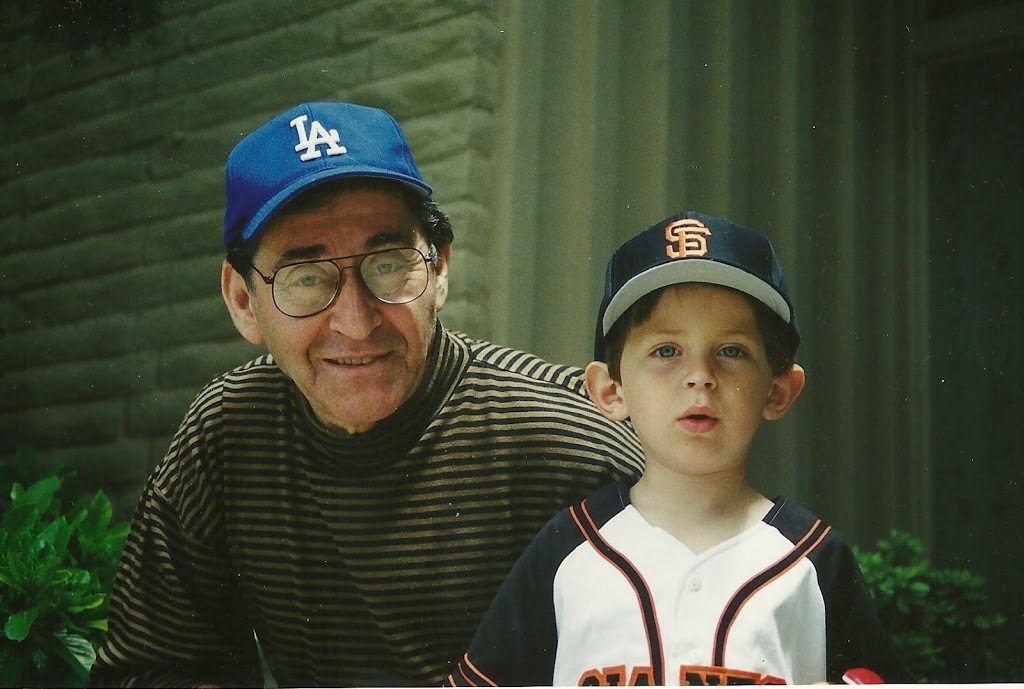 Young Micah and his Grandpa: Two Heroes to
know and love in "Havana Curveball"
Back in 2012, I found one great baseball story. As you know, this blog is about the stories behind the signatures.
And Al Rosen offered his signatures for the cause, a dozen signed baseballs to help fund an amazing documentary idea.
That vision is now reality! In August, Havana Curveball (once entitled 'Got Balz?') makes its world premiere.
Filmmaker Marcia Jarmel had this to share:
"We are just now getting the word out to players, but just last week we received a wonderful endorsement from Orlando Cepeda:
"Great film, real baseball, tremendously authentic!"
— Orlando
Cepeda, San Francisco Giants, Hall of Fame 1999
I know that Dusty Baker has a copy and is planning to watch with his son, but no word yet. We also have had great support from Al Rosen, who signed a dozen balls for us during our crowdfunding campaign.
As for your second question, funny you should ask. We are inviting people, schools, organizations, public libraries, baseball teams, etc. to bring the film to their own community. Anyone interested, can reach us at: distribution@patchworksfilms.net. We have upcoming screenings in New York, Boston, Washington, D.C., Tallahassee, Orlando, Seattle, and Frankfurt on the books right now.
If you know a synagogue, a college campus, local film festival or independent cinema, please, share this news with them. This uplifting documentary belongs on every movie screen. If you believe in baseball and the power the game has to unite people, this is the story for you. Havana Curveball is worth seeing…and sharing.