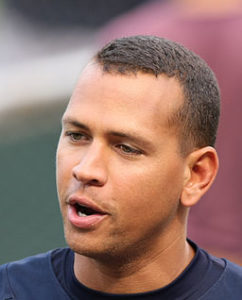 Who didn't see the famous handwritten two-page letter from 2015?
Alex Rodriguez apologized to fans. And the world, it seemed!
Seeing him on FOX doing World Series commentary, I thought the world had forgotten his letter, as well as all baseball letters.
My Google hunt seemed to reinforce that belief.
Here's a couple of hints for any collector/fan/researcher wanting to find news update on baseball letters:
Try searching under "baseball correspondence." You'll get college letters of acceptance news, but you may find examples of major league history.
Try searching "baseball letter auction." Occasionally, correspondence, even hand-written, will appear for sale. Although you may not afford the actual piece, remember that looking is free.
Cut through the false leads and dead ends. Narrow your search to "images." Seeing is believing.
Until you start receiving your own replies, there are inspirational reminders hidden throughout the Internet. It's possible to get first-person insights from baseball history makers. If others have, you can, too!