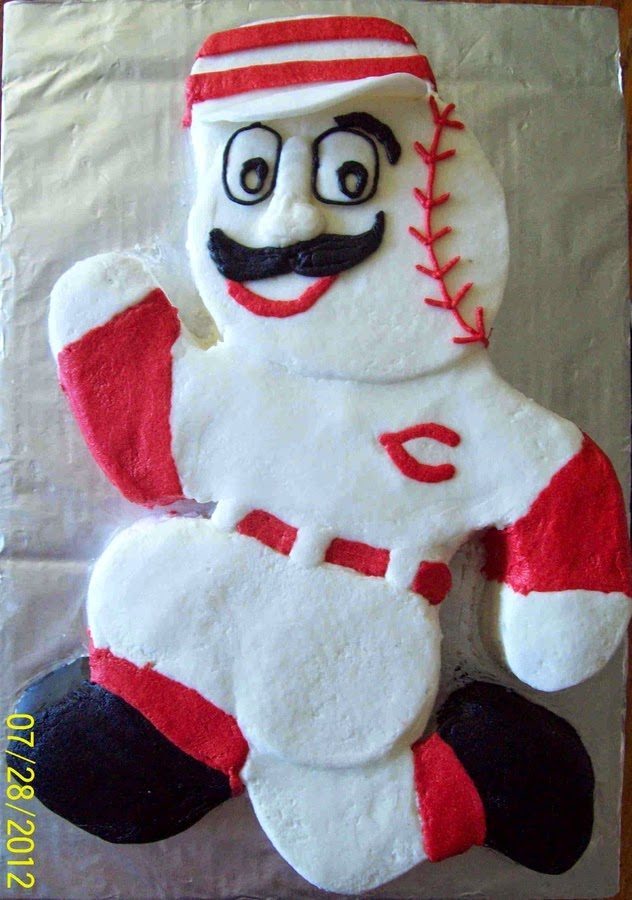 I got hungry and happy at
www.cakecentral.com. This is the place
for tasty inspiration. So many
artistic bakers delighting their baseball
fans. But, who could bite the head
off Mr. Red?
"I never saw him play? What do I write to him about?"
Most hobbyists tell you to research. Prove that you know something about the ex-player.
I agree. Somewhat.
One nice thing Justin and members do is salute retirees having birthdays.
If you're going to write to someone who has a birthday in the coming month, salute them.
No, not "I see you'll be older than dirt next month." Just a tip of your cap that says, "Congrats on being here to tell more baseball stories."
Here's a bonus:
The oldest baseball alums might be worn out answering, "Who was the toughest pitcher you faced? What was your biggest career thrill?"
Try this (for summer birthdays):
"During your career, what was your most successful birthday on the field?"
You remember the highlights of your birthdays? Imagine being a major leaguer, having thousands of people in the stands knowing it's your day.