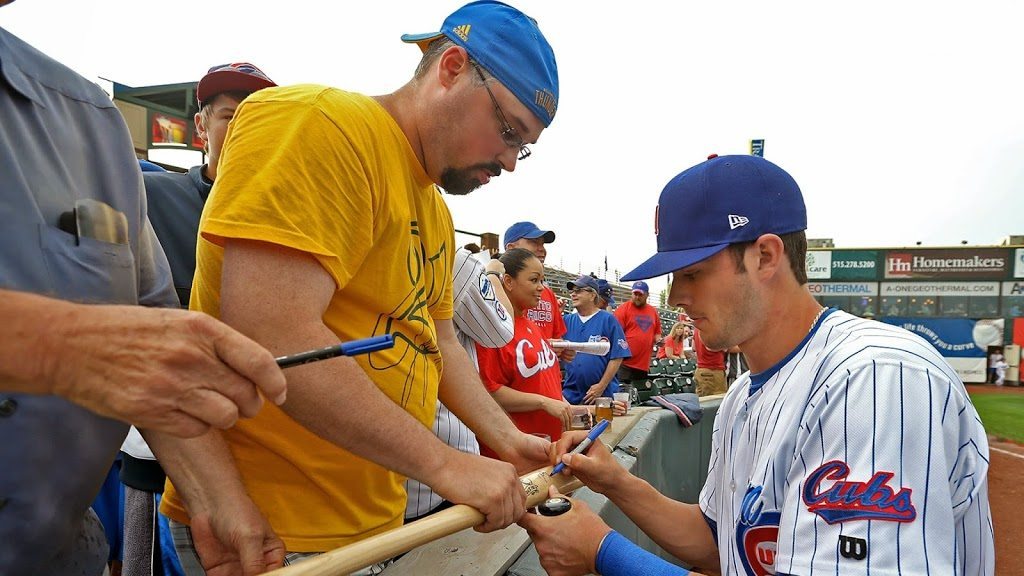 Anyone who followed the 2013 Iowa Cubs could see
how Bryant "gets" being a fan-friendly public figure.
The Des Moines Register loved Bryant as much for his
attitude as his home runs!
No one's deserved a headline this year more than Kris Bryant.
They know we're out there!
My first thought was scary: greedy grabbers bombard the future Cub star with a "give me something, too!" requests.
However, bigger possibilities prevailed.
I think pointing out to a star that you've seen how much his autograph goes for at private signings. Ask if you could have just one, or what charity you could donate to.
The message would be clear: I don't want a dealer involved. I'm making a sincere, personal connection.
Hey, it melted Kris Bryant's heart. It's a game plan that could work.