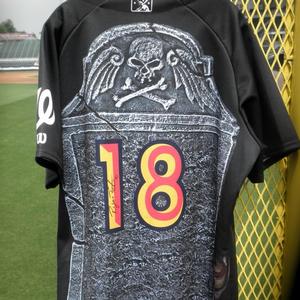 Good luck, "Tusk!"
Ever wonder why players don't just work out in the off-season? Why do they head to other countries for a second season of winter ball? (Washington Nationals pitching hopeful Ryan Tatusko announced his departure for winter ball in Puerto Rico via facebook last week!)
I think one reason is the bonus of learning from each other.
I'm guessing many of you have been sending the identical letter for years in your requests. Some of you write in spurts, sending one tons of requests at a time. You assume there's a best time of year to get autographs.
Is there one best way to collect? I do know that comparing your style to other collectors will never do any harm.
Whether online or face-to-face, it's likely that you have regular contact with another collector. Instead of gabbing about the weather or politics, ask about their recent collecting successes and setbacks.
1. Who's signed for you by mail recently?
2. How long did it take?
3. What address did you use — and where did you find it?
4. What was your letter like?
5. What did the signer sign?
6. Who's the next name on your hobby wish list?
Hobby pals might assume you know what they know. In college, a professor told me, "If your mama says she loves you, check it out." Asking is free. (It wasn't in college…)
Coming Wednesday: a homegrown secret to win over any signer.