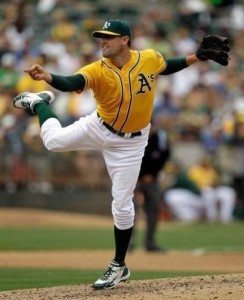 Dear Pat and Stephanee:
This letter is not about the Oakland A's, the post-season or autographs. This is about both of you and Gehrig John.
Fans and autograph collectors have loved you both for years. You've given so much of yourselves, putting others first. The loss of your baby saddens us all. We grieve with you.
We're grateful for both of you. Your courage in these difficult times makes us proud. I'm sure it would make that little boy proud, too.
In Remembrance,
Tom Owens