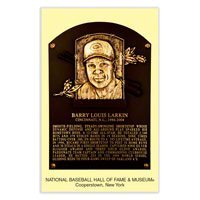 Autograph collectors have loved them for decades. The postcards depicting Hall of Fame plaques have been a mainstay in many collections.
Once, when most HOFers signed for free, a bonus postcard would be included with a reply. Bob Feller told me years ago that the Hall gave him bundles free for his own use.
Us old-time hobbyists wince at the climbing prices of the postcards, now 50 cents each.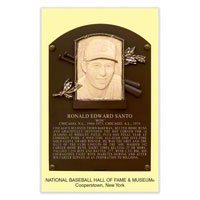 Even worse? Look on the HOF website and see that postage and handling begins at $7.99.
Or maybe not.
For a collector who needs only an annual update of that year's inductees, the $7.99 seems like a punishment for someone wanting just two postcards.
Here's an alternative:
Call the Hall of Fame switchboard (607-547-0397). Ask to be connected to the gift shop. Have a credit card handy. Ask if you can place a small order by phone.
Shrewd collectors have found that the shipping charges have been as low as $2 for a few cards.
HOF workers will ask collectors to send in a FAX for a large order.
Worst of all, don't get soaked by dealers who are re-selling new cards for a few bucks each. Order straight from the source for the best deal.
Coming Friday: A review of the fun new book Baseball Fantography.