True story.
I wrote a biography on Muhammad Ali for an educational publisher that came out in 2011. Translated: the book is in schools and libraries.
Well, I gave a copy to my sister-in-law. Her hubby's an Ali fan, too.
"I really liked the photos," she praised.
Uh, thanks, I think?
Fast forward. Someone just mentioned that they'd like to get BIGGER looks at Dan Xeller's great portraits of Ransom Jackson, Ty Cline and Norman Lumpkin. Check out http://www.danxeller.com/ for great looks at many more of his images.
Enjoy! And, to my sis-in-law, I admit that I didn't write any of these pictures, either!!!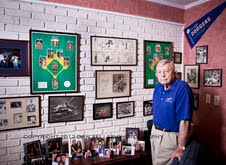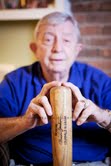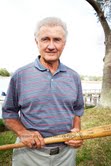 (All photos courtesy of &
copyright Dan Xeller Photography)