How much do you love collecting autographs by mail?
Nod. Shrug. Grunt.
Ah, but what if it wasn't so easy? What if the responses came in weeks, not days?
What if getting U.S. postage was a costly chore (or a challenge)?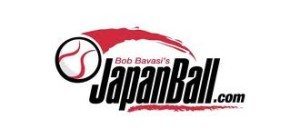 Kohei's vast knowledge of MLB
history has inspired me to learn
more of Japanese baseball,
starting with Americans playing there.
Bob Bavasi's site is a great starting point!
What if you had to write your letters not in your native language?
I'm seeing some raised eyebrows out there.
It's true. There are collectors who love the sport and the hobby every bit as much as we do. And they prove it by the efforts they go to in collecting major league autographs.
This blog has allowed me to discover such "above and beyond" hobbyists. This summer, I've been inspired by collector Kohei Nirengi in Japan. He, too, uses Harvey Meiselman's incredible baseball address list. However, all the other hobby conveniences I take for granted aren't as easy for Kohei. Nevertheless, he's building a collection worth admiring by focusing on possibilities, not limitations.
Thank you, Kohei, for the example you're setting.
Coming Friday: 'Graphin' the SAL…Tales from a Class A autograph collector!