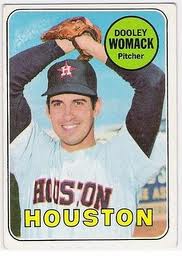 Topps seemed to allow
only a wind-up or
follow-through pose
in 1969!
I just found an eye-opening post on the http://www.sportscollectors.net/ forum.
Someone wanted to work on getting the 1981 Topps set autographed. All possible cards, that is. How many of those men pictured were deceased?
The post I found named 35.
I thought about the first set (unautographed) I ever collected: 1969 Topps.
I think about the first packs I ever owned. Although these men didn't become my all-time heroes, I think about them like kindergarten classmates. They were the first faces I met as a fan. I don't remember our family having a good TV until the early 1970s. These cards were the first COLOR looks my elementary-aged self had at baseball players.
I loved the cartoon backs and bubble gum pink backgrounds. I thought the expansion Padres would never last. They didn't have enough money for real uniforms, and had to wear spray-painted hand-me-downs. I had never seen a game on TV in which players didn't wear their caps. I thought these many bare-headed men were rule-breaking rebels.
Thumbing through some of my first cards, I picked out 10 names to write to this week. Each card eyed me like an old friend at a class reunion. Letters are headed to:
Dick Hughes
Al McBean
Bob Oliver
Dooley Womack
Wally Bunker
Joe Keough
Tom Satriano
Bernie Allen
Tommie Reynolds
Ray Sadecki
Coming Tuesday: Who's George Brett? Pitcher-turned-teacher Don August reflects on his current students.