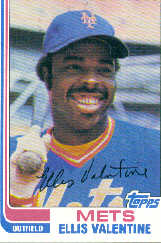 Happy VALENTINE
Day Card???
Thank you, everyone!
"Baseball By The Letters" will be celebrating a one-year anniversary this month. For the 42 followers (and my so-supportive Mom), I am grateful for your attention and your encouragement. And each comment? Every one left seems like a valentine, no matter what the date.
Most of all, to the incredible Diana — this blog, and this correspondent, offer love and appreciation for your constant inspiration.
Now, it's your turn:
Who are the people who keep you collecting — those loving souls who give you stamps, space, time and patience?
And is there even one current or former player who's truly made your day with an above-and-beyond reply?
Now's the time to thank them. Please, share here. Most importantly, share with them!
I read about Stephen Strasburg getting a get-well card from a Little Leaguer who faced a similar injury. Strasburg lavished the kid with a personal reply. In his letter, the pitching phenom told the boy that autograph collectors always want something.
It's time for shock and delight. Pick a favorite signer and ask for nothing.
P.S. – be prepared if you go to google images to seek a "Valentine" image. I had to search for red hearts. There were tons of pictures of BOBBY! Ellis and Fred take back seats to the apparent king of Valentines!