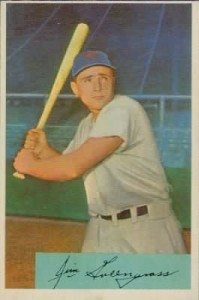 On this Labor Day, I wanted to reflect on the labor-of-love salutations.
In nearly 40 years of autograph collecting, I'm grateful to see a "Best Wishes" or "Good Luck" added to a signature. Yet this month, I'll share a former New York Yankee who signed off his letter, "Your Pal."
In the last year, I've been marveling at choice sign-offs. The above and beyond effort to preface an autograph, the surprising addition to the name you're expecting.
So far, Jim Greengrass is my champion. "Many happy innings to you, Tom" says it all.
Readers: what's the most memorable inscription you've ever received with an autograph?