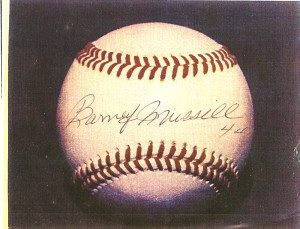 Barney Mussill is one of baseball's best boosters.
It's sad history hasn't given more acclaim to the World War II major leaguers. The 1944 Phillies pitcher was one of many who kept the game going at one of our country's darkest times. That's a victory no statistic can ever approximate.
Mussill reflected on those times in a stirring letter. For today, I'll share only the conclusion of his response:
"Baseball is the only game that will last forever. You and I are proving that right now. Baseball and friends are forever."
Amen.