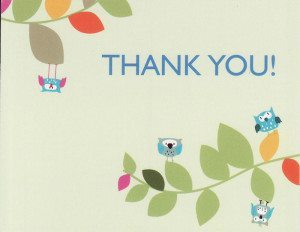 Thank you, Corey Hovanec.
The next autograph I ask for may be Corey Hovanec's. Corey, without playing a single inning, may be responsible for one of the biggest victories of the 2010 season for collectors.
Corey's post on the www.sportscollectors.net message board grabbed the attention of 585 collectors in less than three days.
How? By suggesting a cost-cutting, time-saving way to say thanks.
For years, collectors have known that autograph request letters need politeness. Ask nicely for a signature, then thank the signer. But some signers are in a league of their own. Handwritten letters. Photos they provide. Photocopied articles recounting a career highlight.
Corey went to www.vistaprint.com, finding 100 business marketing postcards that could be customized with a simple "thank you." Corey found a special, getting 100 free, just paying about $6 for shipping and handling. That's a deal, considering that the Post Office wants 3 cents for a blank government postcard.
The benefits continue. Easier to write than a letter. Easier for someone sorting lots of fan mail to read. Less paper to handle. Only 28 cents in postage, not 44 cents.
That's not the clincher. Sending a thank-you after the fact, after the autograph, sends a clear message. It says, "I'm not being polite to con an autograph out of you. I expect nothing more in return. I'm truly grateful."
Help the next hobbyist by keeping a surprised signer signing. As fans collect autographs, former players can collect our thank-you postcards. Two great hobbies.