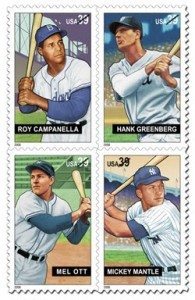 I could envision a rookie pitcher quaking at the sight of an all-star slugger at the plate, another in the on-deck circle and a bench full of other wood-wielding beasts. How would that harried hurler cope?
Easy. One batter at a time.
As I rejoined the autograph collecting hobby, I needed such a game plan.
I started with one goal. What would each letter seek from a current or former player? I voted against another signed baseball card, instead seeking an answer to a question about each person's baseball career.
To be honest, that was the easy part.
Choosing the people to contact became my greatest challenge. I could be alphabetical. No, thanks. How about writing to all the oldest retirees first? The window of opportunity could close faster.
Although I'm trying to stick with that strategy, I'm straying. When I read about a fascinating moment in baseball history, from last season or decades ago, I act. Especially if I uncover something relating to my own fandom.
For now, the best I've done is to commit to a letter a day.
I'm no Joe DiMaggio, but this is my consecutive game streak. Just one a day. More is fine. However, I know one missed day can turn into a hobby-less week. Or month.
I've been amazed at the candor and detail of each letter I receive. I'm sure that sticking a tape recorder in someone's face wouldn't produce the same quality memory. It's up to each respondent to write his history, his way.
How do you keep your hobby growing, while keeping the rest of your life in balance?