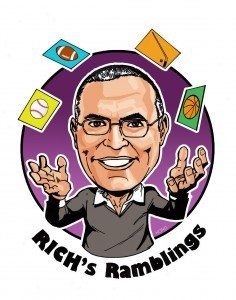 Rich Klein knows.
Just like that E.F. Hutton commercial, I listened to him when he was part of the Beckett team. The same respect remains today.
Check out his clear insights on the costs of getting an autograph, be it by mail, in-person at a show or from a dealer. And, here's someone who remembers how important it is for a show attendee to get a chance to meet the guest signer.
Ramblings? Rich is anything but. Check out his archives, too. Hobby shows won't die, as long as we have old-school supporters like Rich.
SportsCollectors Daily, you have an all-star on your roster!