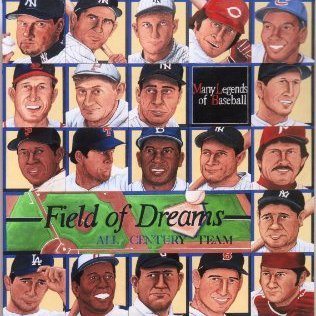 I am a Nick Diunte fan.
I read his great interviews and fantastic features at BaseballHappenings.net and examiner.com. Nick's love for the game and his attention to detail set him apart from other writers.
His fact-finding talent resurfaced during a recent discovery he made online.
He found amazing footage in the documentary Extra Innings: Preserving the History of the Negro Leagues. (Please, take a look at the Youtube clip.) There's former Kansas City Monarch Bill McCrary with a binder. He's proud to show a letter he preserved from a fan in Japan.
That's no ordinary fan. That's blog reader and friend Kohei Nirengi.
Yes, so many retirees read our letters.
Many are thrilled more than you'll ever know.
And this is the tricky part. I believe Mr. McCrary wasn't stunned by a letter from another country. He was impressed seeing that someone made a special effort to learn his story and contact him with a personal letter.
Your postmark doesn't matter. Your sincerity and dedication do.
Thank you, Nick. Thank you, Kohei!