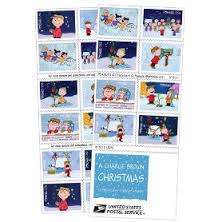 Christmas is a time for miracles.
Do whatever you can to get those envelopes opened.
Those holiday commemorative stamps are great. After all, Charlie Brown played baseball, too!
Find address labels with holiday symbols. Choose red or green envelopes. Get noticed.
Want some more inspiration? Here's a fun tale from the archives of Christmas giving from a well-known baseball name.