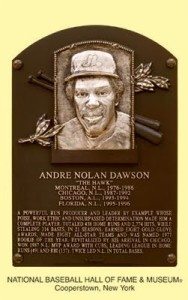 (Courtesy Samantha Carr, NBHOF)
One of the biggest frustrations I've seen through the years comes from dealers reselling blank Hall of Fame plaque postcards.
Newbie autograph collectors think, "Wow! This dealer was at Cooperstown. He only wants a couple bucks per card. I can get them signed."
It doesn't take a road trip to get the postcards. Buy them direct from the Hall of Fame and save money!
For just 50 cents each, plus postage ($2 for up to 20 cards, $4.95 for 21 to 100 or $6.95 for 101 to 200) you can order the postcards by mail. Call the National Baseball Hall of Fame and Museum store at 607-547-0280 to request an order form. Or, if you have the names of inductee postcards you want to order, they should do phone orders with a credit card.
The days of members signing for free are fading fast. Bobby Doerr and Lee MacPhail might be the only non-charging exceptions. Nevertheless, the postcards are a link to my past as a fan and collector. They're still a bargain.