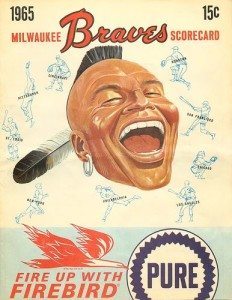 Ethan Blackaby's brief tenure with the Milwaukee Braves taught him more than on-field skills.
The future general manager for the AAA Phoenix Firebirds (the talent factory for the San Francisco Giants) saw the ownership's urge to relocate the Braves from Wisconsin.
He wrote:
"My first inkling was the winter of 1964. There was a rumor that Coke had offered the Braves a big advertising package if they moved to Atlanta. Braves accepted the deal and actually planned on moving in 1965, but N.L. vetoed the move. The Braves moved our Triple A team there for one season."
Blackaby's first at-bat came in 1962, hitting for Bob Uecker. He collected a pinch-double off Ernie Broglio. Kudos to the amazing Retrosheet website for preserving such memories, especially when the history makers have forgotten. Wrote Blackaby:
"Did I pinch-hit for Uecker? I can't remember. Uecker is a funny man and I still see him in the winter. He lives here (in Arizona) in the winter."
What does Blackaby cite as his front office accomplishments as a minor league exec?
"We had some good players, Chili Davis, Jack Clark. My greatest accomplishment was finishing in top-ten of minor league attendance for a period of about five years. I had a great staff."
Blackaby belted 95 home runs in his minor league career. If he hadn't been trapped in a power-laden Milwaukee outfield, Blackaby could have found time to shine.
Be sure to stop at the BR Bullpen. Baseball Reference offers a swell summation of Blackaby's career, along with a classic minor league shot of the Phoenix GM.