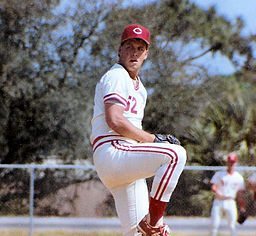 Pitcher Chris Hammond logged 14 major league seasons for seven teams.
These days, he's pitching for a different cause.
Collectors have adored Hammond for years. He's been a faithful signer through the mail. The website SportsCollectors.net says he's come through on 328 of 356 attempts, good for a 92 percent success rate.
When I saw on the site that some collectors noted they had sent $1 per autograph, I tracked down the hurler to ask about his fee.
His response:
"I never have asked anyone for money for my measly autograph," Hammond replied. "But a friend of mine told me to ask for a $1 donation toward my Youth Foundation. I started a youth foundation over 10 years ago that helps underprivileged kids better prepare for life. The first area we try to help these youth is in the area of getting them to participate in sports. If not, anything they need to help them have the best life they can."
What sparked his public service for his home state of Alabama? "I do the work I do, everyday, because of the presence of Jesus Christ in me, and the work of the Holy Spirit through me!"
Want to feel good getting some affordable autographs? Using the standard self-addressed, stamped envelope and other hobby guidelines, write to Chris Hammond, 55 Sneh St, Oxford AL 36203. Only $1 per autograph for a good cause sounds good to me. Everybody wins!