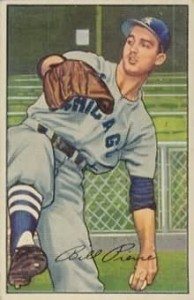 Babe Ruth may have hit 714, but Bill "Billy" Pierce signed just as many.
The former hurler, a major leaguer from 1945-64, died last week at age 88. The ever-impressive www.sportscollectors.net credited Pierce for signing 95 percent of requests, a coincidental 714. His 95 percent success rate would have been higher, but his final replies were logged for May. Plus, a few collectors seemed to realize that the senior signing machine might not crank out autographs forever.
Here's what Mr. Pierce shared with "Baseball By The Letters" in 2010.