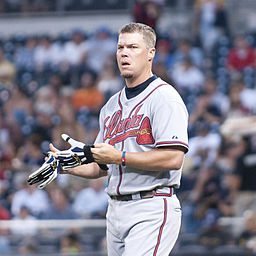 I'm still puzzling over the Twitter mud-wrestling that co-starred Chipper Jones.
I'm sorry someone got slighted for an autograph. Especially a kid.
However, I'm hoping more of us say thanks more often. Even if I don't get my question answered and letter returned, I don't want to stink up anyone else's chances at success.